Neptune Frost is one of those rare movies that when you're watching it, you can tell will be a cult classic right as it comes out. Utilizing some of the most innovative and eye-catching production design in 2022 cinema paired with a cyberpunk, queer, sci-fi African concept, this film is simply something that has not been done before and should be seen by as many as possible.
The Rwandan sci-fi musical spectacle, which we caught at Boston Underground Film Festival, is directed by musician and poet Saul Williams and playwright and actress Anisia Uzeyman, who go by the moniker SWAN. It is also notably produced by Ezra Miller (Justice League, We Need To Talk About Kevin) and Lin Manuel-Miranda (Hamilton, Encanto).
The film, loosely, is a love story between an intersex runaway and a coltan miner, who's future child will lead an underground hacking group that reveals the evils of the world.
About the film, director Saul Williams said: "Maya Angelou once said that anything an artist writes should be written with the urgency of what they would write if someone were holding a gun in their mouth. The state of this country and the world has my mouth propped open enough to swallow whole timelines. We need art that is unafraid to challenge the narrative structure of our programming."
This scream for awareness hangs large in the film. While some scenes of this film get muddled, the clearest thread is the coltan miners suffering the exploitative work that comes with mining, while lacking the resources to use the technology that could not exist without them. Tech companies are built on the backs of abused workers, and consumers aren't even aware of their presence.
Thus, this film turns into a sort of fantasy revenge film, with the miners turning their technology against the very groups that they propped up. It's a very necessary message for modern times, and the future.
The entire aesthetic of this film is captivating: blending afro-futurism with cyberpunk DIY dystopia and the surreal reality of dreams and musicals.
In a year that brought a similarly-themed Dune (colonialist themes in the desert future) it cannot help but be noted that Neptune Frost created a production that was just as beautiful and memorable (if not more) than Dune with assumedly a fraction of the budget. The budget, speaking of which, started on Kickstarter and drew $196,000, including from Manuel-Miranda, so that the director could keep creative control.
It was first conceived over 10 years ago, and started as ideas for a Broadway musical and graphic novel. This texture can still be seen in Neptune Frost, with dramatized action, impressively choreographed musical numbers, and distinct, saturated sets.
Every aspect of the production design of this film deserves to be discussed. The costuming is unparalleled, with unique and striking handmade outfits, most iconically a jacket with computer keyboard keys sewn over it.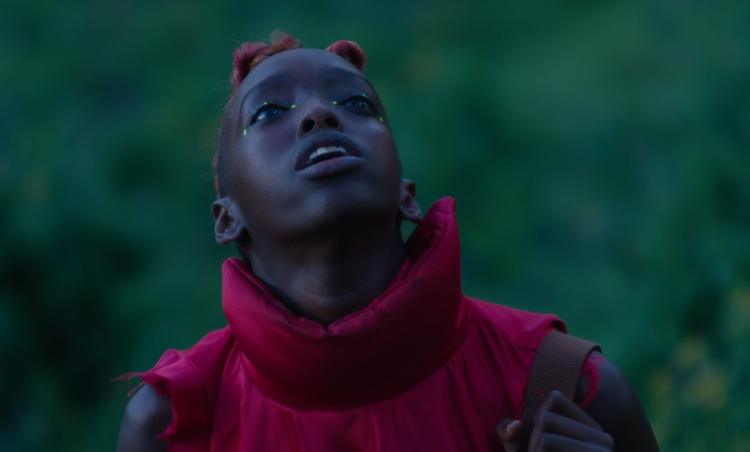 The makeup in this film puts Euphoria to shame. Both simply executed and memorable, the makeup was designed masterfully and is impossible to overlook.
The sets in this are also of note, switching between a more realistic setting in a mining area of Burundi and a sci-fi future world, where the characters hang by a wall filled with circuit boards and CRT televisions. It sounds like the production designer needs to design my house.
Of course, it goes without saying that the music must be discussed, as it is a musical. I am not usually a fan of musicals: I don't like the style of music or the dramatization, but this film had an actually fantastic soundtrack, with some popping musical numbers.
Almost everything about this film works. If one detractor were to be put to it, it is not the most understandable film, it was written by a poet and takes place in a dream world, but the visuals speak for themselves.
Neptune Frost is easily one of the most interesting films of the year. This is a movie that I seriously hope finds a footing, because between the lush production and the intimate and important messaging, it demands to be seen.
If you're the type of person who needs a clear narrative, this may not be for you, but if you're in it for the vibes, it will greatly impress you.
Neptune Frost is distributed by Kino Lorber who will hopefully be releasing the film in American theaters sometime in 2022, and will have a digital release on their streaming Kino Now and other VOD platforms. Check out the trailer below.