The whole experience of dating is exciting, fresh, and yet somehow the absolute worst. You spend a depressing amount of time swiping past different versions of the same stock pics (pose with a fish! Pose with a car! Pose with all of your friends so we know you're social and cool! Now show those abs in the mirror!). You have the same cyclical question-and-answer sessions, over and over, to the point that you can't remember what stories you've shared. Any personal details you've learned blend together in your memory, circling the drain with the dregs of your beer.
In Fresh, after a string of bad dates and unsolicited dick pics, Noa (Daisy Edgar-Jones) does the modernly impossible: she has a genuine meet-cute with a charmingly awkward in-the-flesh person, Steve (Sebastian Stan). They strike up a conversation about cotton candy grapes (seriously, they're great grapes!), and Noa gives Steve her number. After a couple of genuinely enjoyable dates, he suggests they take a surprise romantic getaway. How sweet! But her picturesque expectations are not the reality, and Steve exposes some strange appetites.
As the feature film directorial debut from Mimi Cave, Fresh makes a strong first impression. Cave has previously directed music videos for artists such as Sleigh Bells and Vance Joy, as well as a slew of critically acclaimed short films. She brings this punchy eye for detail to Fresh, giving it a healthy pulse that pumps through the film.
Scripted by Lauryn Kahn, Fresh is quick and witty with notes of dark humor. It builds complexities that are all well within the realm of reason, with a pointed focus on the perils of modern dating. The women in the film are capable characters with realistic survival instincts. And the men? They're the worst, in all the ways you'd expect them to be.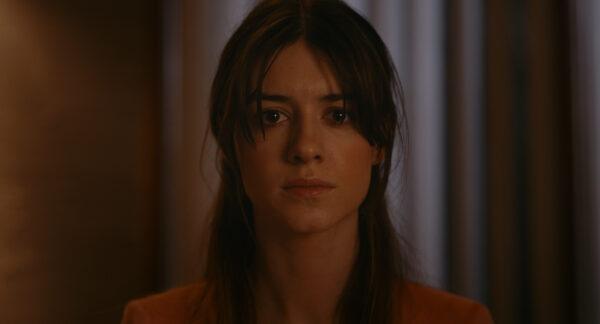 Though Fresh is seemingly focused on romantic relationships, its secret weapon is the importance of solid female friendships. Noa's best friend Mollie (Jojo T. Gibbs) senses the situation doesn't feel right, and something as small as a missed call-and-response is enough to put her on red alert. Mollie is clever and observant in a way we should all aspire to be.
(Listen, ladies, always have a "thing" with your friends. It's the quickest way to flag danger. Those ride-or-die friendships can be important; not only for your mental health, but as a safety measure.)
It's absolutely worth mentioning that the cinematography is by Pawel Pogorzelski (Hereditary, Midsommar, Nobody), so the film looks fantastic. There's a level of detail and attention to every scene that flows with its own rhythm and language. It's romantically intoxicating with a sobering dark reality.
The music (by Alex Somers) juxtaposes tone and taps into a disquieting energy just beneath the surface. It features a cover by Vitamin String Quartet of Radiohead's "Exit Music (For a Film)" that took my breath away, along with a sneakily uplifting "Perfect Day" by Duran Duran and the sensual "Le Jardin" by La Femme, and many others that make a perfect fit.
The nightmare of modern dating is a lush (and relatable) jumping-off point, but Fresh offers a gourmet meal of grisly horror. It's well prepared and served with all the right garnishes. There's stylistic flare, satisfying violence, and sexual politics – with a bit of panache.
Fresh explores the commodification of the female body and the power dynamics of a relationship, all with a fantastical and frightening edge that only partially hides how literally it addresses those concerns. To continue the culinary analogy, it's deeply satisfying to see the complexities of the dish with such honest presentation.
There's a lot to love about Fresh. It's polished but punchy, slick and twisted. It's a reminder of how easy it is to get swept up in the intimate beginnings of a relationship, and how that time can also put us at our most vulnerable.
So perhaps let this be a lesson to us all. Have fun, but stay vigilant. Remember, when you look at a person through rose-tinted glasses, all the red flags just look like flags.

Fresh is available exclusively on Hulu, starting March 4. For more on Fresh, check out Waylon's review from Sundance!