Hello Readers, and welcome to a new series where we'll be digging into horror films based on horror novels not written by Stephen King as well as novelists whose works have been adapted multiple times without the same fanfare.. Our first author on deck is Dean Koontz.
Now don't get me wrong. I love Stephen King. I've been a fan of his since I picked up a copy of Firestarter in the seventh grade, but it seems like everyone is adapting King at the moment.
That being said, let's jump right into the film adaptations of Mr. Koontz. The list you'll find below won't include everything adapted from Koontz's work. Think of this as a highlights reel. Take a look at the list and let us know which of the books/films you enjoyed most!
Who is Dean Koontz?
Dean Koontz is an international best-selling author who was born in Pennsylvania in 1945. His books blend genres in interesting and often exciting ways to create something is undeniably his own. In an extensive career that has lasted almost five decades, he has published over 100 novels as well as a number of novellas and short story collections.
The Adaptations:
Les passagers (The Passengers) (1977)
Les passagers is based on the novel Shattered which was first published under Koontz's own name in 1973–a previous edition had been published under Koontz's pseudonym K.R. Dwyer. The novel follows an artist named Alex Doyle who is making a road-trip across the country with his wife's kid brother to their new home in San Francisco. Along the way, they find themselves stalked by a terrifying psychopath in a van.
French director Serge Leroy moved the action of the film from the U.S. to Europe. The film starred Jean-Louis Trintignant.
Demon Seed (1977)

Another early adaptation of Koontz's work, Demon Seed was also first published in 1973 and focuses on a computer scientist who creates and artificial intelligence that becomes obsessed with humans, especially a child psychologist who happens to be the scientist's wife.
The film stars the incomparable Fritz Weaver (Creepshow) and Julie Christie (Don't Look Now).
Watchers (1988)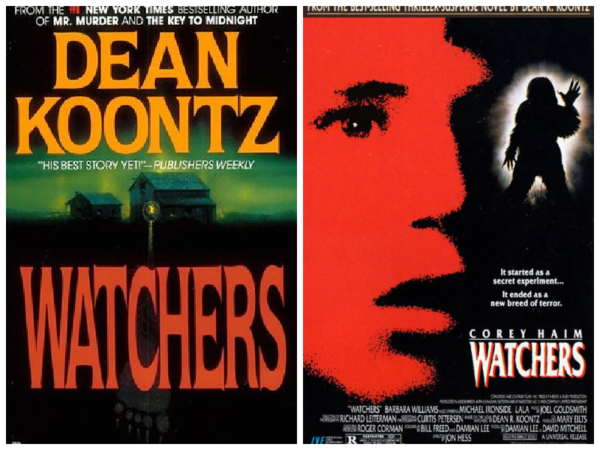 Dogs are often prominent characters in Koontz's work, and this film from 1988 based on the novelist's 1987 novel of the same name is no exception. In it, a boy takes home a stray dog only to discover later that it is a highly intelligent escapee from a genetics lab that is being pursued by another of the lab's creations. The film went onto become Koontz's only franchise, spawning three sequels.
Corey Haim (Silver Bullet, The Lost Boys) stars in the film directed by Jon Hess (Alligator II: The Mutation). The film also features Michael Ironside (Total Recall, Scanners).
Hideaway (1995)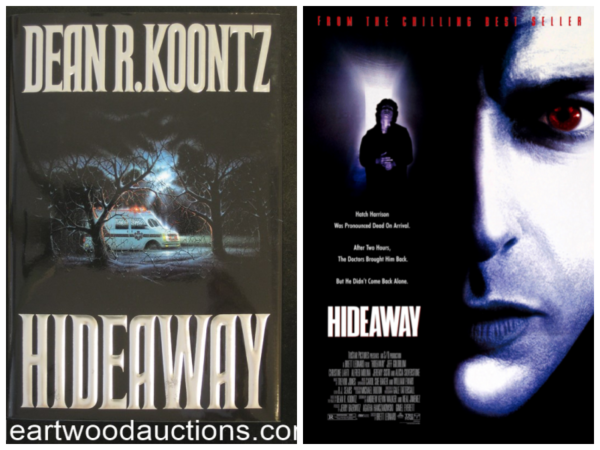 The novel Hideaway hit bookstores in 1992, and three years later, it hit the big screen. The plot follows a man who, after being revived after dying in a car accident begins having strange visions about murdering young women. A name, Vassago, haunts him, and he must determine who this man is and why their connection exists in order to save his family.
The film starred Jeff Goldblum (The Fly), Jeremy Sisto (Wrong Turn), Christine Lahti (Evil), Alfred Molina (Spider-Man 2), and Rae Dawn Chong (Tales from the Darkside: The Movie). It also featured Alicia Silverstone just months before she would become a household name for her starring turn in Clueless.
Phantoms (1988)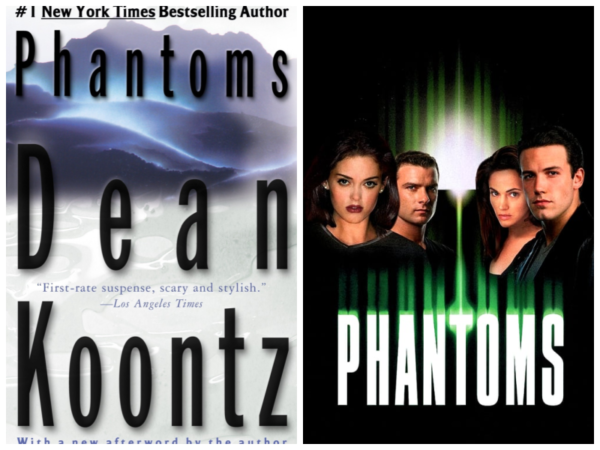 Listen, love it or hate it, this is one of the most underrated, highly entertaining, weird moves from the late 90s.
Two sisters return to a small, secluded mountain town in Colorado to find that almost everyone has vanished. Those who haven't are dead. With the help of a former FBI agent turned sheriff, his deputies, and a very reluctant scholar, they set out to determine what has happened to their town. The answer is…wild.
The film boasts an excellent cast including Liev Schreiber (Scream), Ben Affleck (Gone Girl), Rose McGowan (Scream), Joanna Going (Interrogation), Clifton Powell (Deep Rising), and the incomparable Peter O'Toole (The Lion in Winter).
Odd Thomas (2013)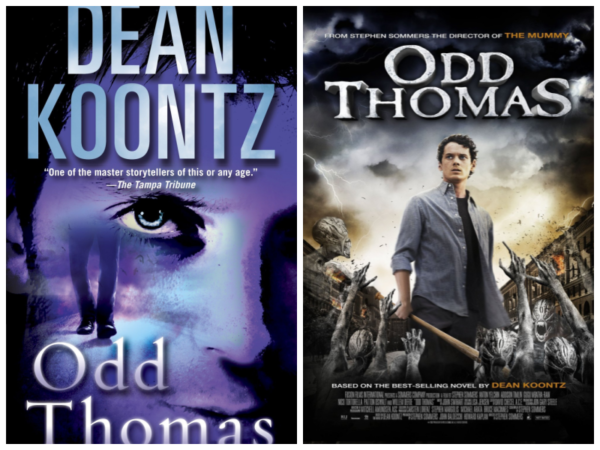 Based on a recurring character that first appeared in the 2003 novel by the same name, Odd Thomas centers on a young man who happens to be a psychic medium. He sees the dead everyday, but when a stranger shows up carrying a host of negative spirits called bodachs with him, Odd knows that things are about to get terrifyingly bad.
The film stars Willem Dafoe (Boondock Saints) and the late Anton Yelchin (Green Room), and might be one of the most heart-wrenching stories Koontz has ever told.